Our Clients
The best part of our job is collaborating with our clients through the entire website process and beyond. Therefore our clients are our most valuable asset. We communicate frequently, integrate seamlessly, and shoulder the responsibility of their initiatives as our own. From strategy to execution, our experience covers organizing, styling, and delivering data through interactive search, exciting user experiences, custom applications, and high-impact digital marketing collateral.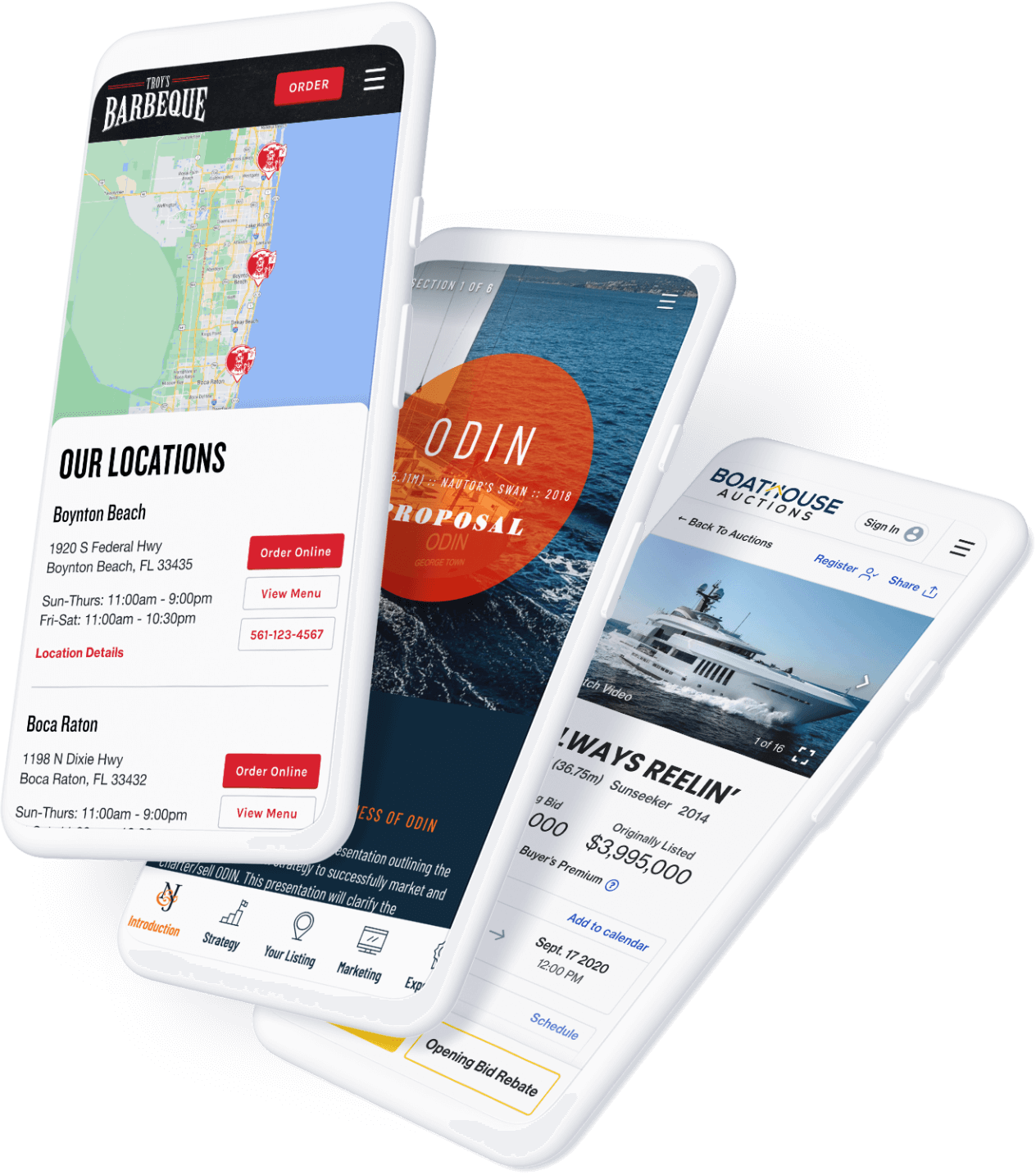 Northrop &
Johnson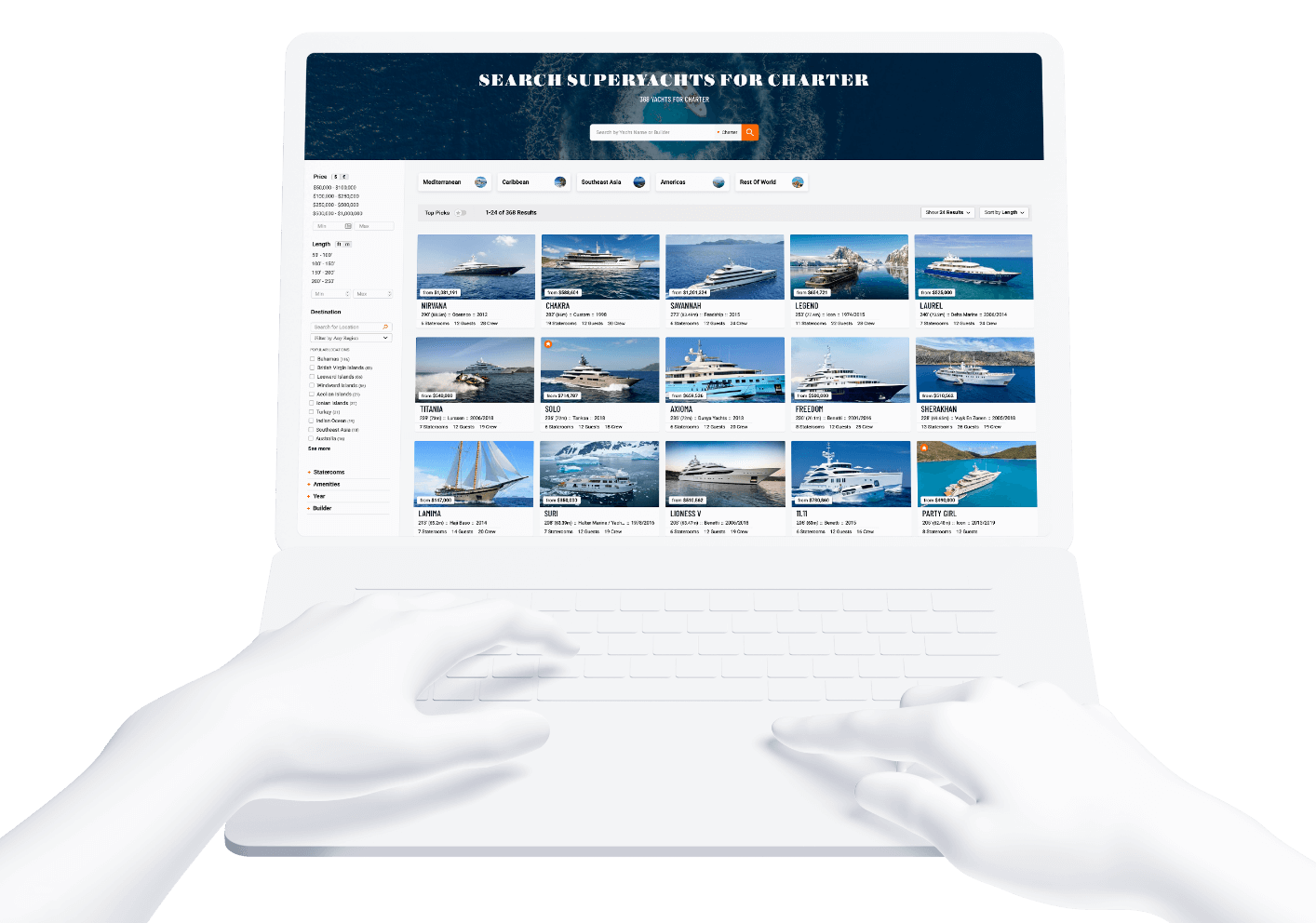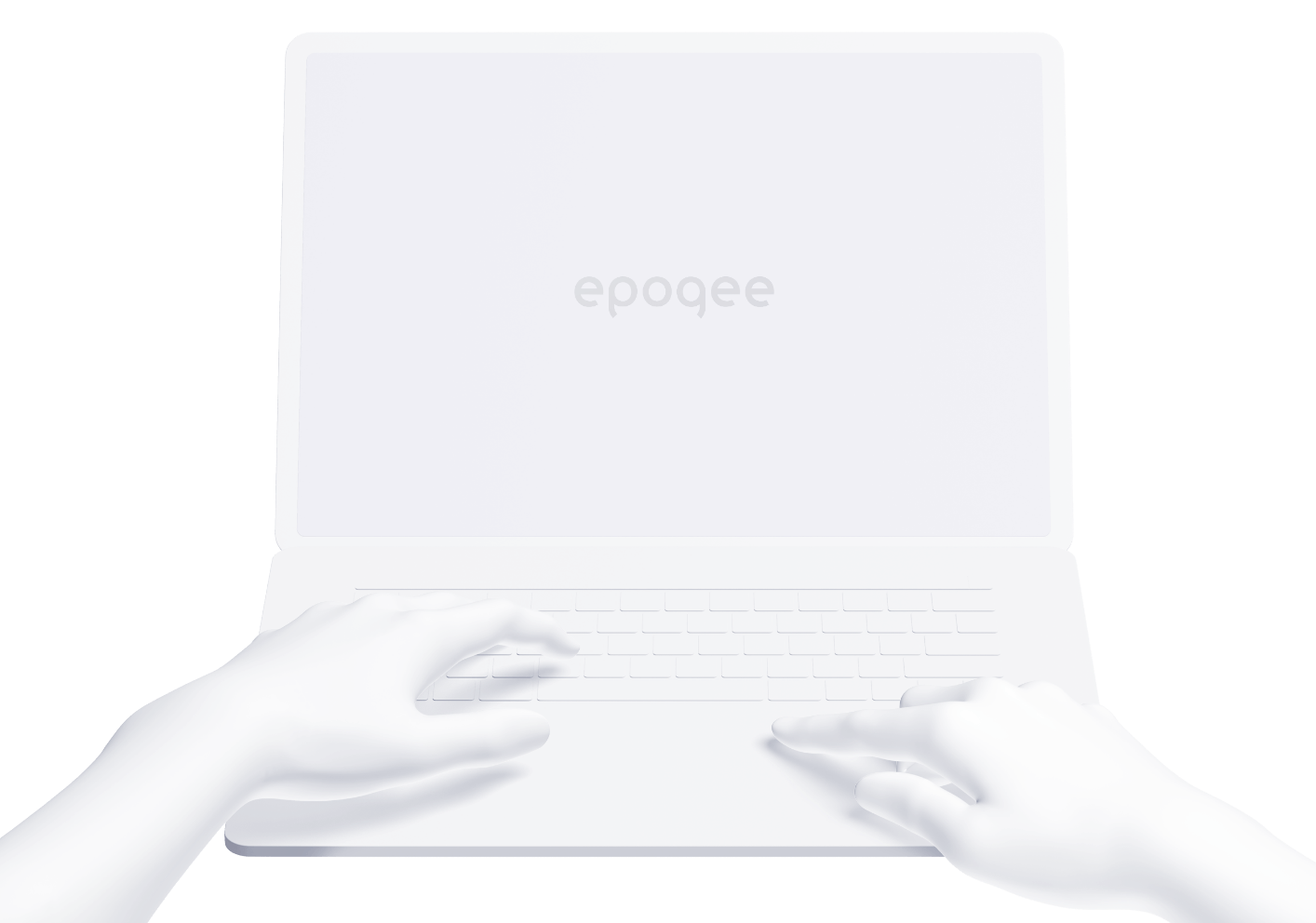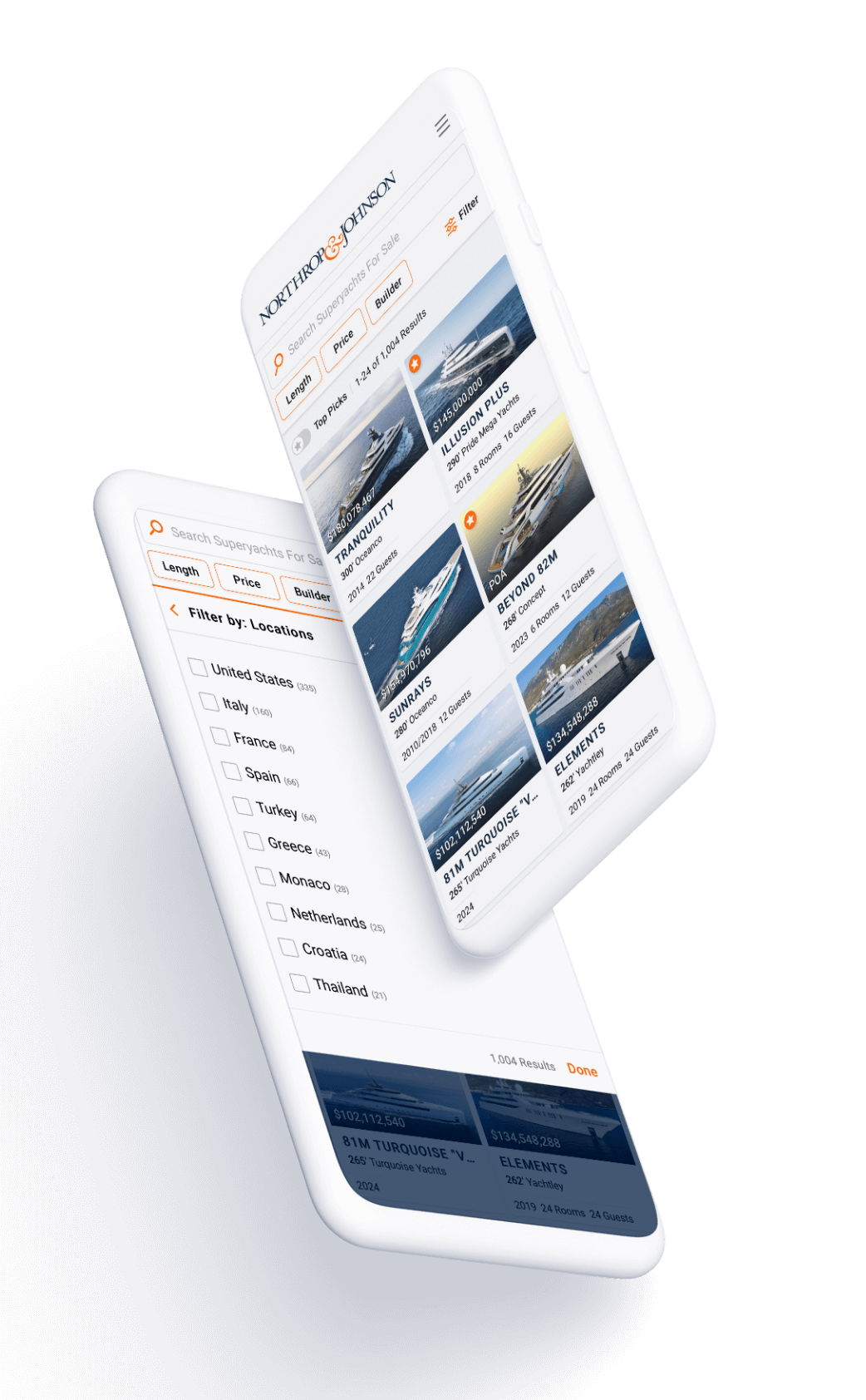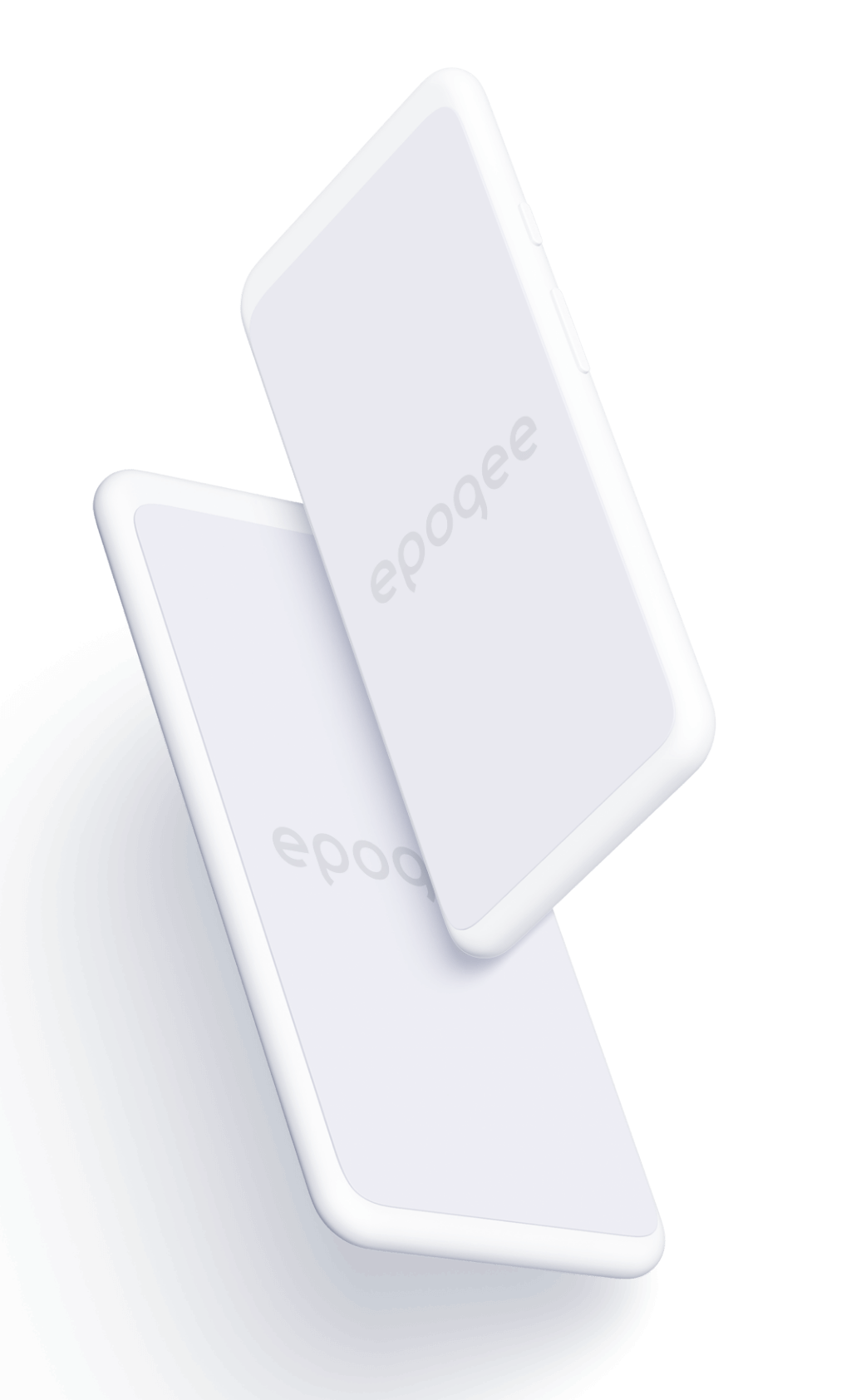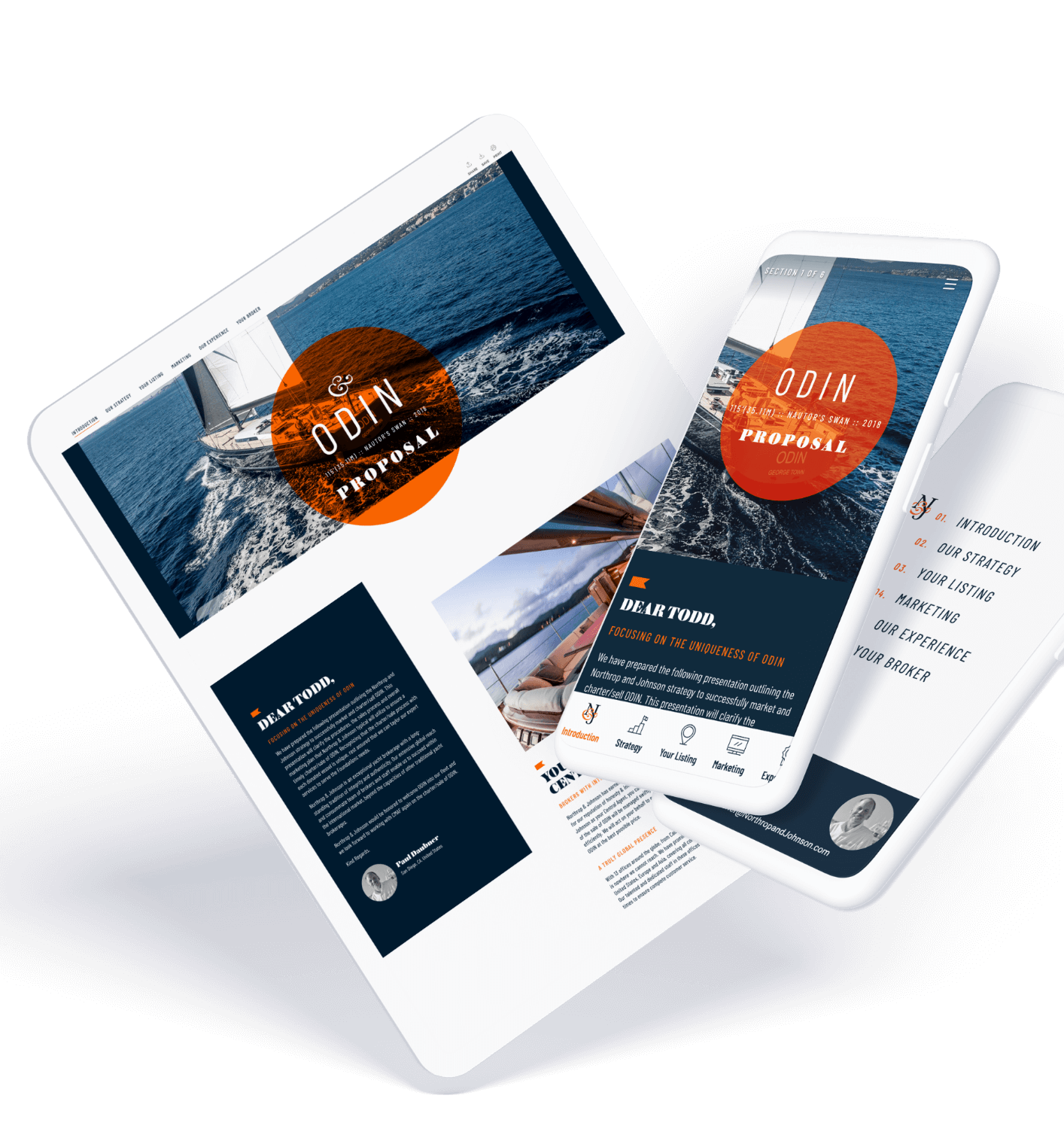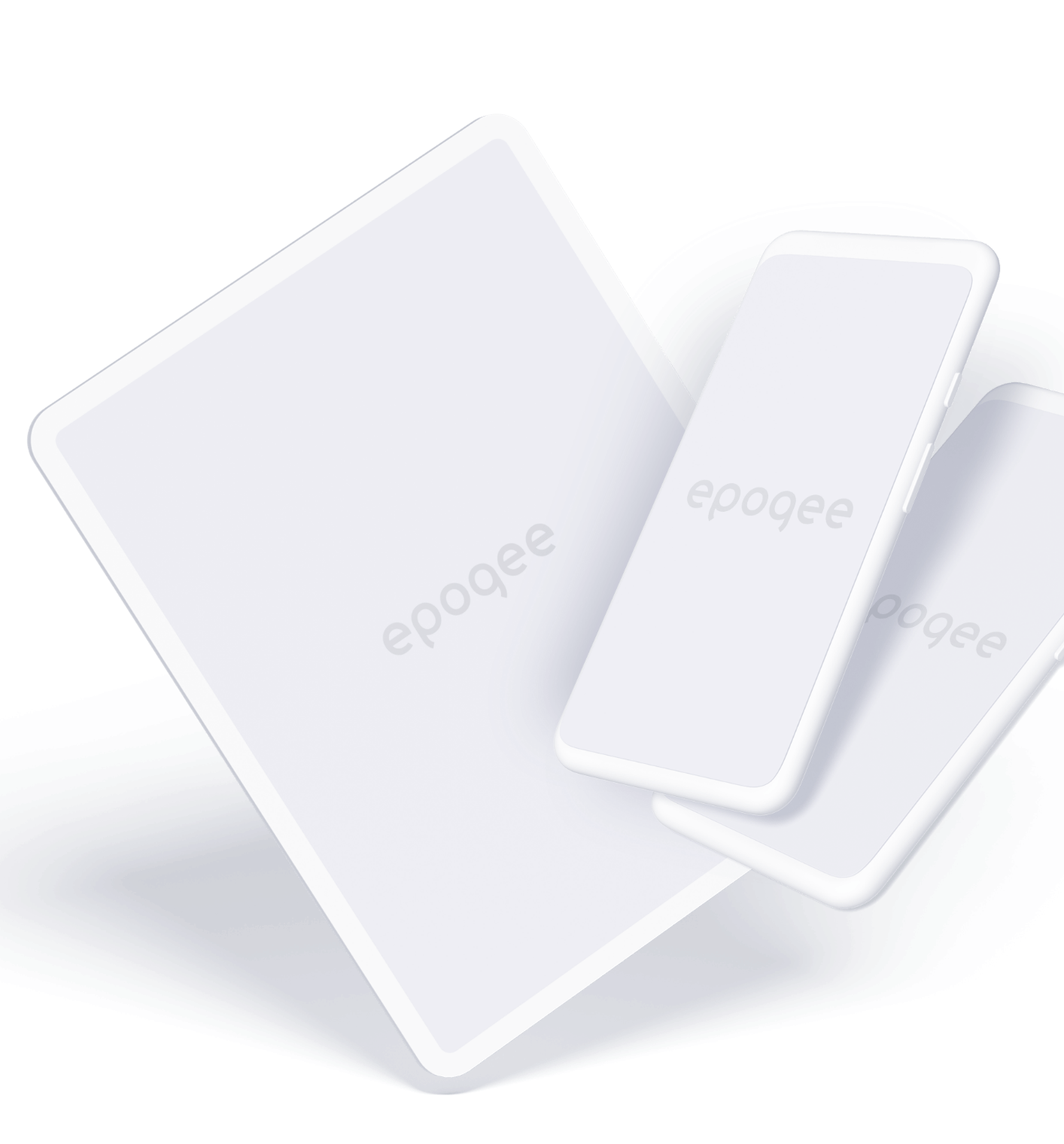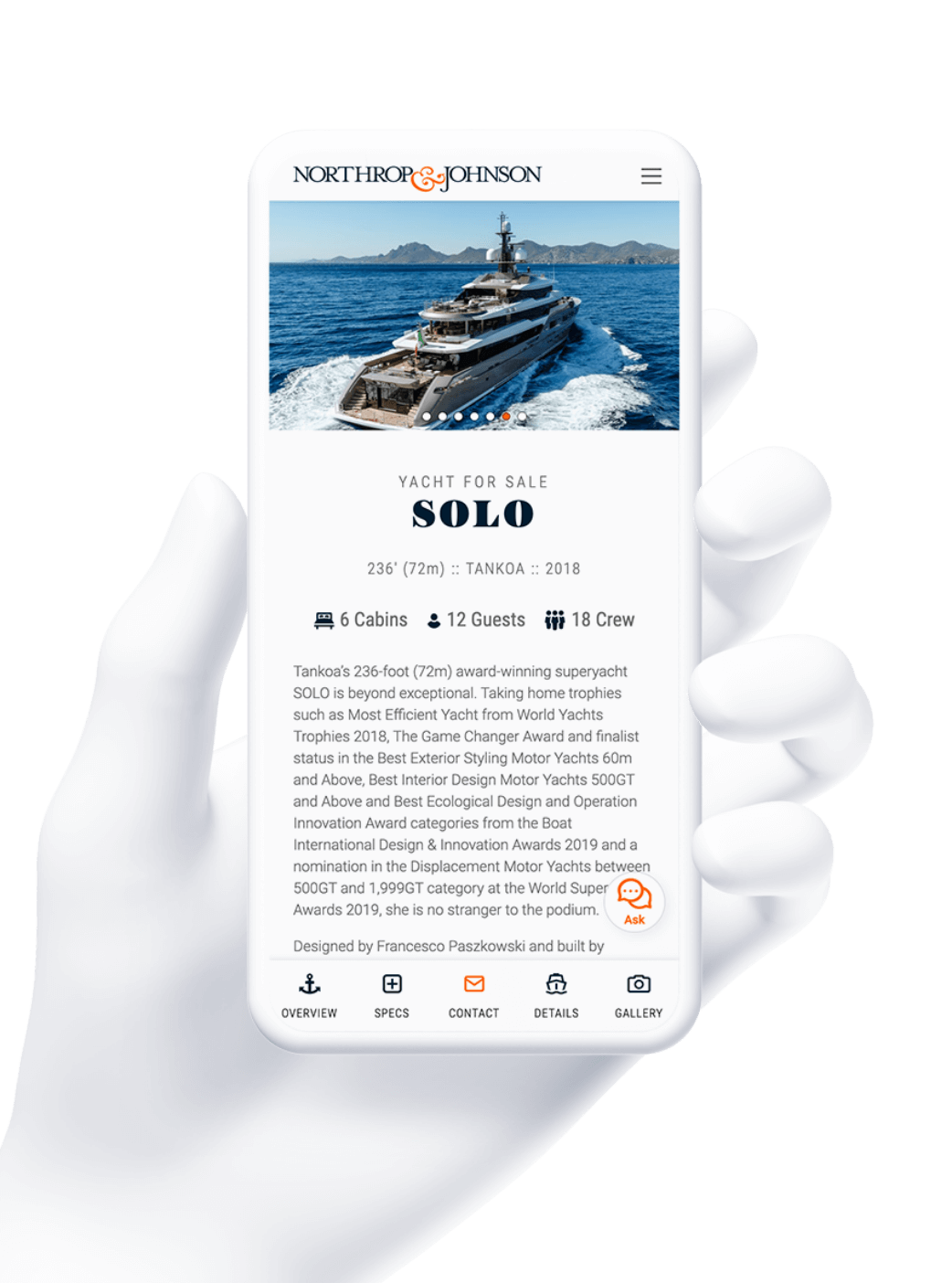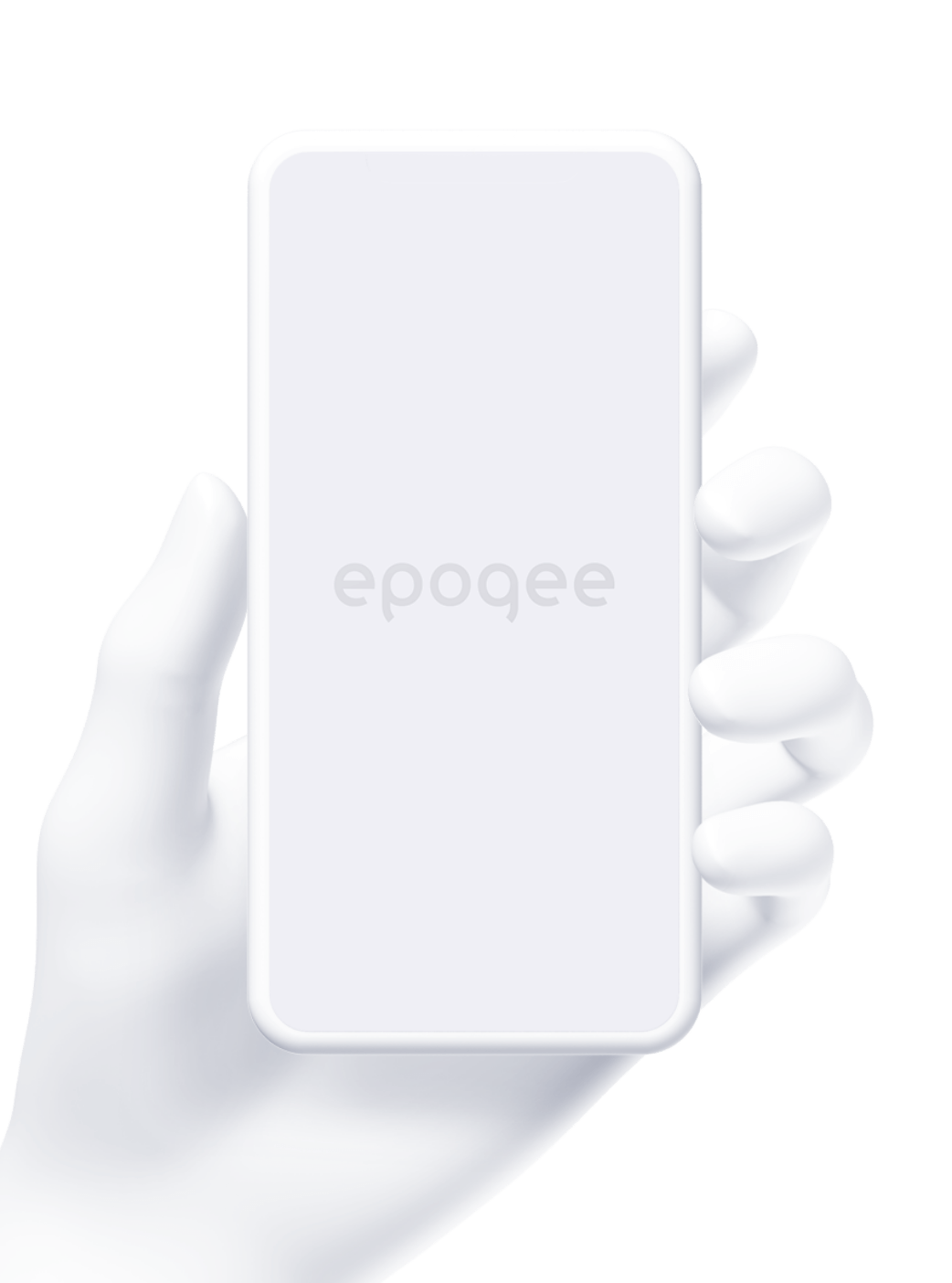 Northrop & Johnson
Widely recognized as the global leader in luxury yacht sales and charters, Northrop and Johnson chose Epogee Design as their digital partner to provide bespoke website, innovative user experience design, application development, e-mail marketing, SEO, and more.
Visit Website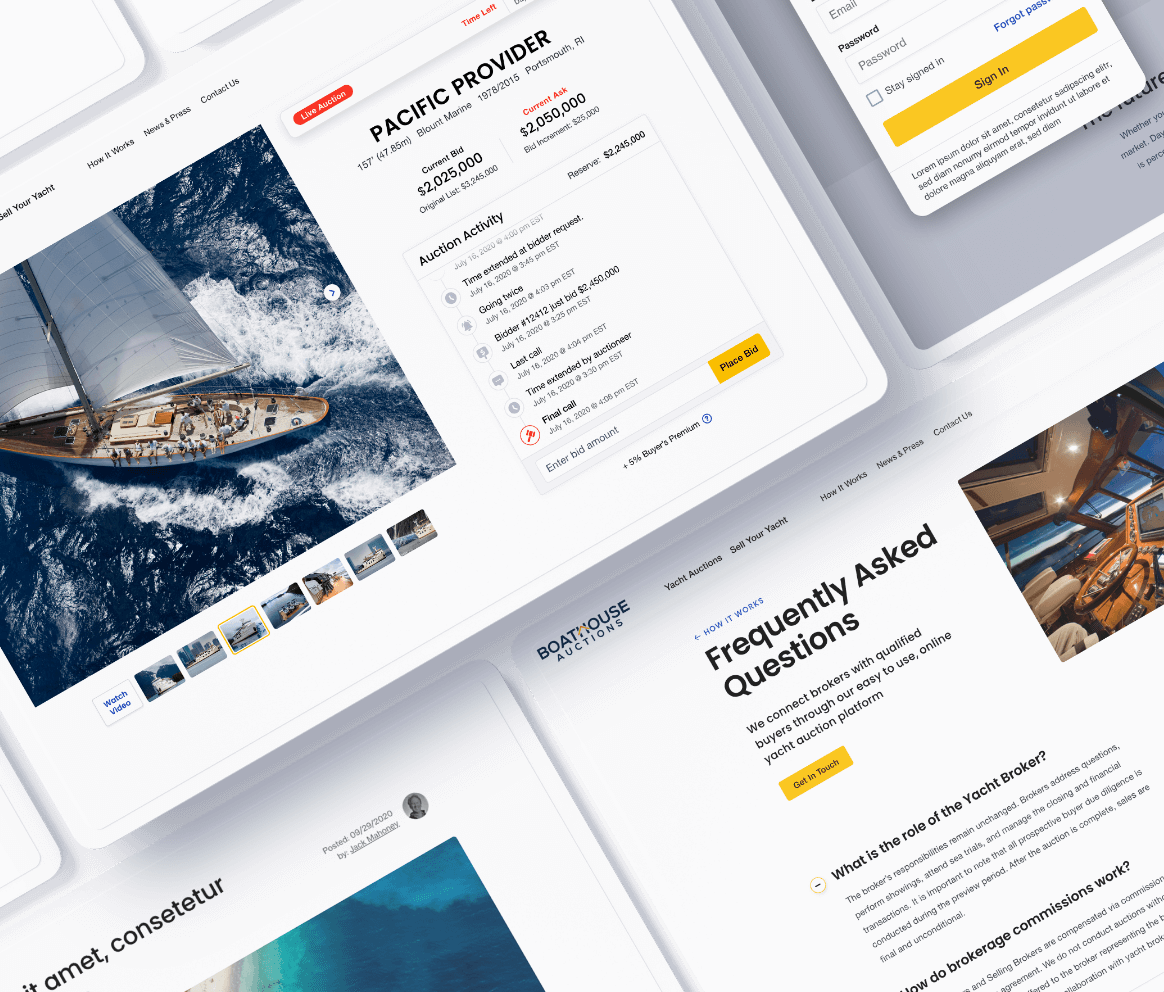 Boathouse Auctions
Recognizing the limitations of the traditional yacht sales website, we designed and developed a platform that provides an alternative approach. Boathouse Auctions is the only online, live-action, luxury yacht auction website.
Visit Website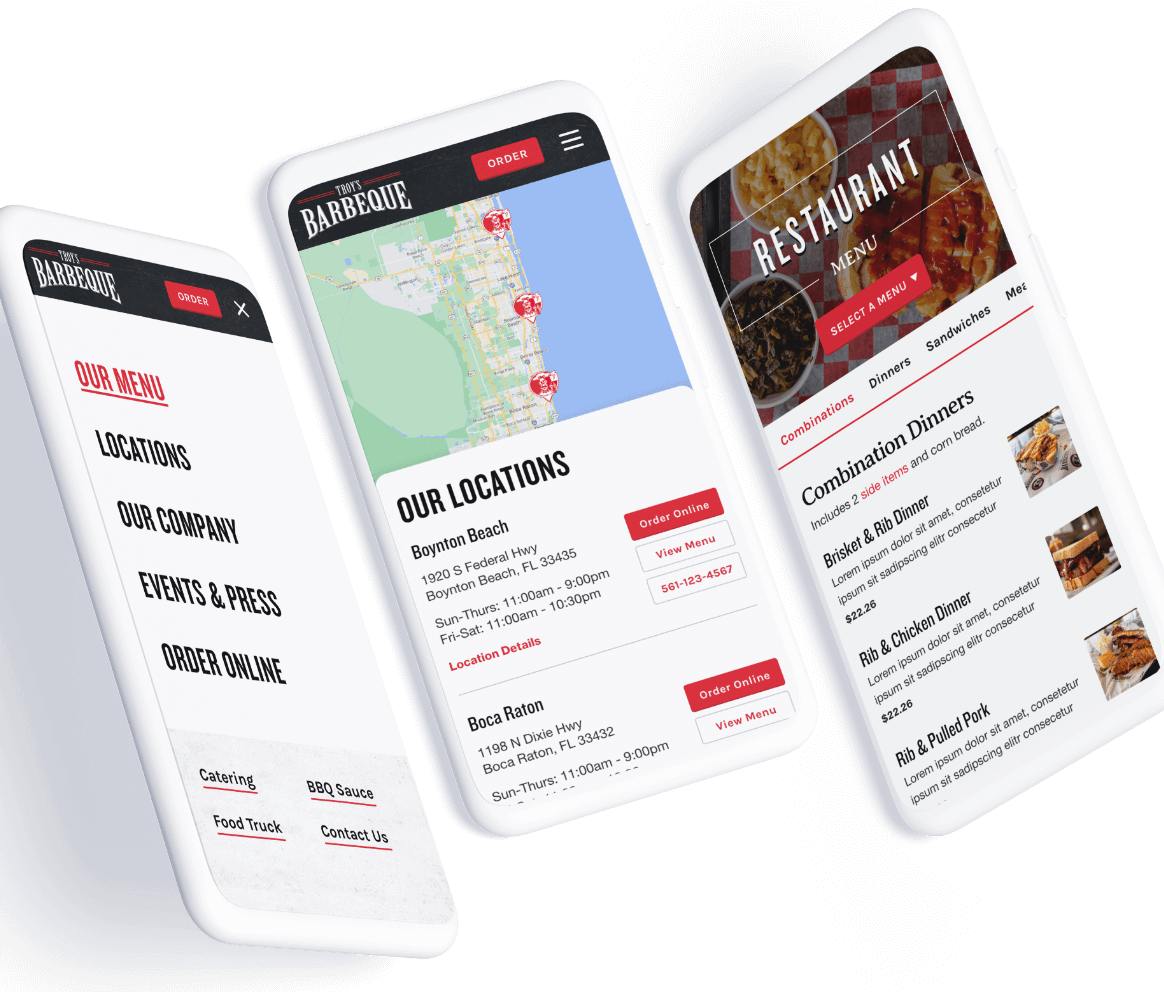 Troy's Barbeque
Florida's best barbeque restaurant (hands down) is well-deserving of the best barbeque website. Featuring responsive online food menus, interactive locations map and enhanced SEO, Troy's Barbeque now has a website that looks as good as their BBQ tastes.
Visit Website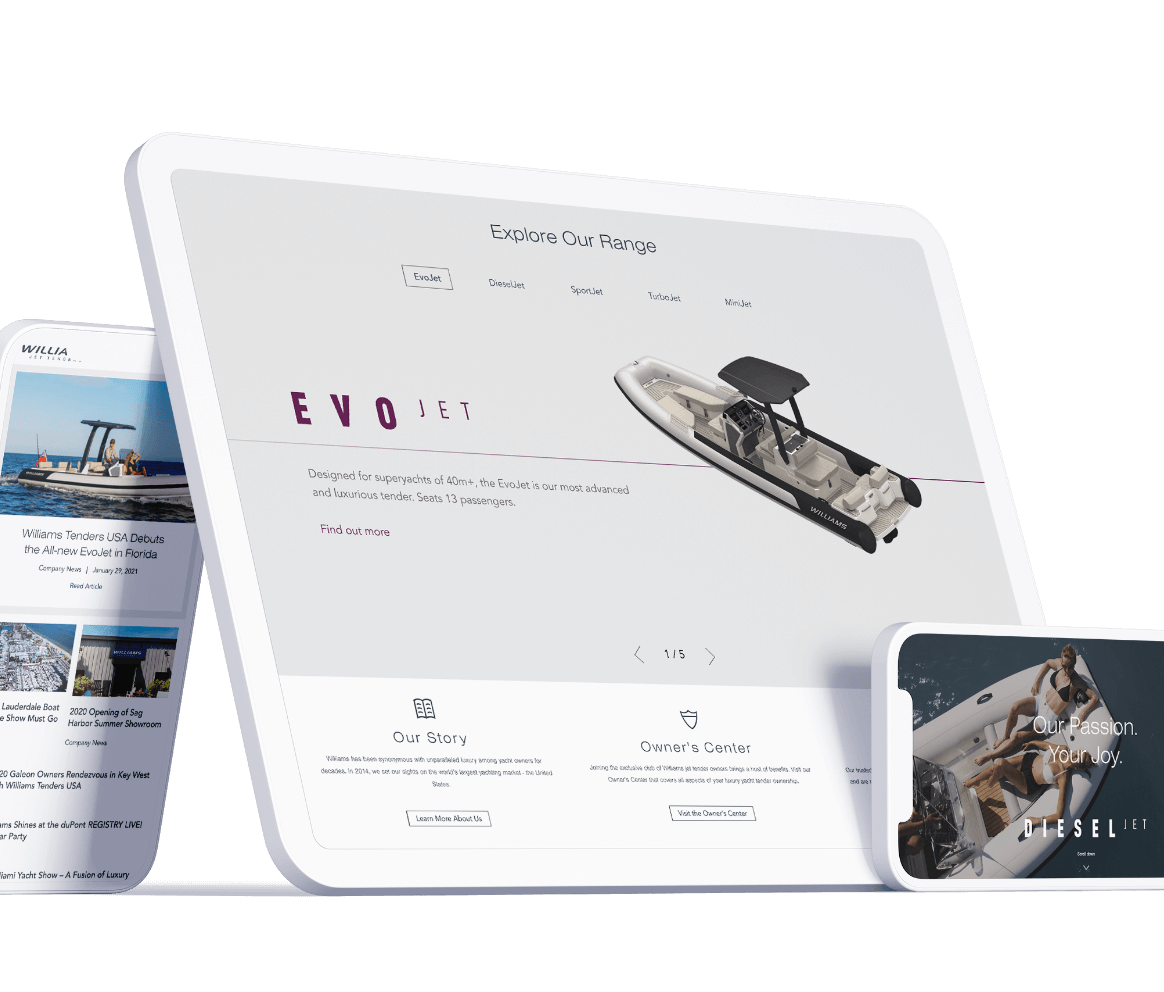 Williams Jet Tenders USA
For 40 years, the Williams name has been synonymous with unparalleled luxury in Europe. With our shared vision of quality, style and service the stage was set. Our team created the Williams Jet Tenders website for their debut into the world's largest yachting market - the USA.
Visit Website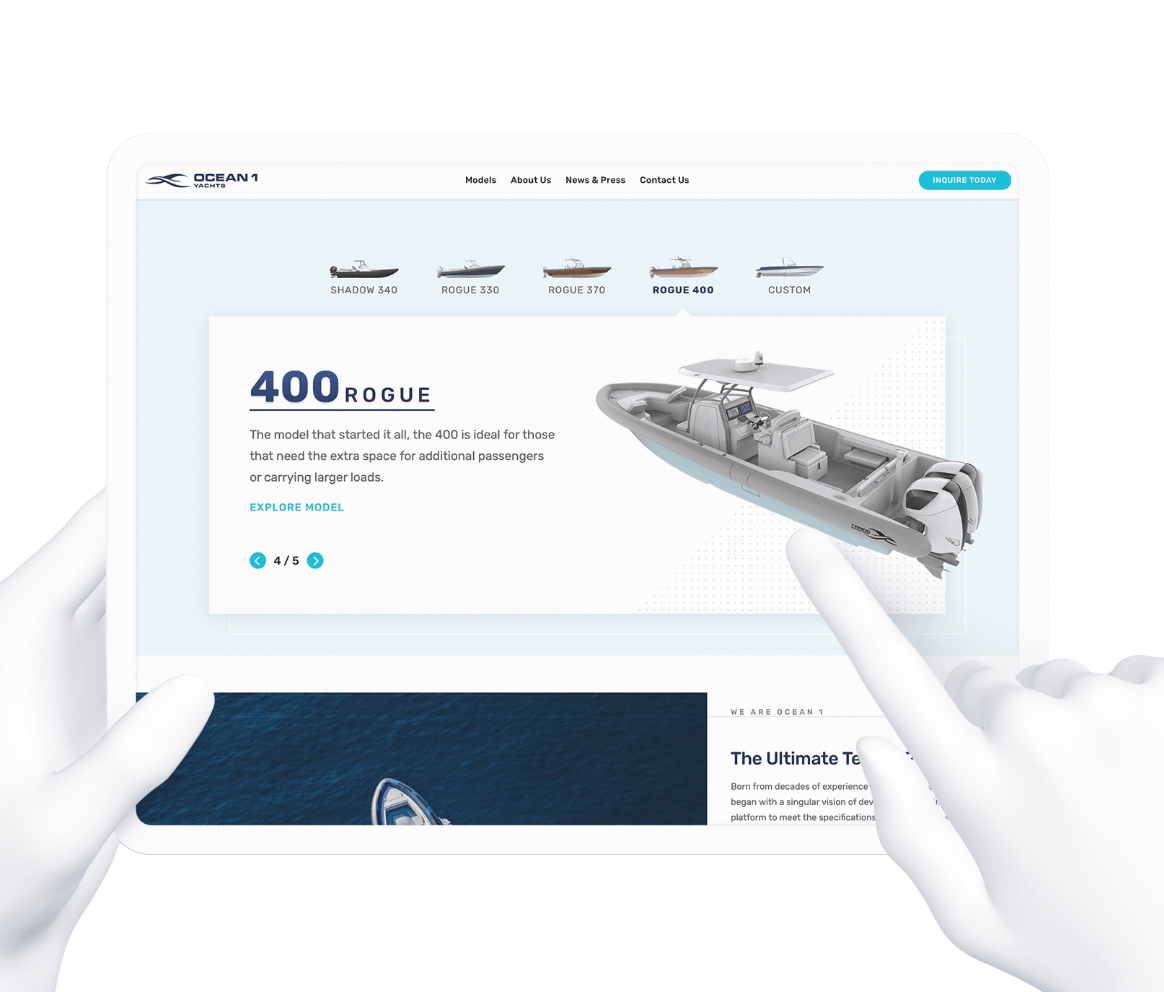 Ocean 1 Yachts
A new perspective on yacht tenders and center consoles, Ocean 1 boasts superior attention to detail that is both aesthetically pleasing and performant. Like Ocean 1, their custom website is the perfect combination of speed, style, and practicality.
Visit Website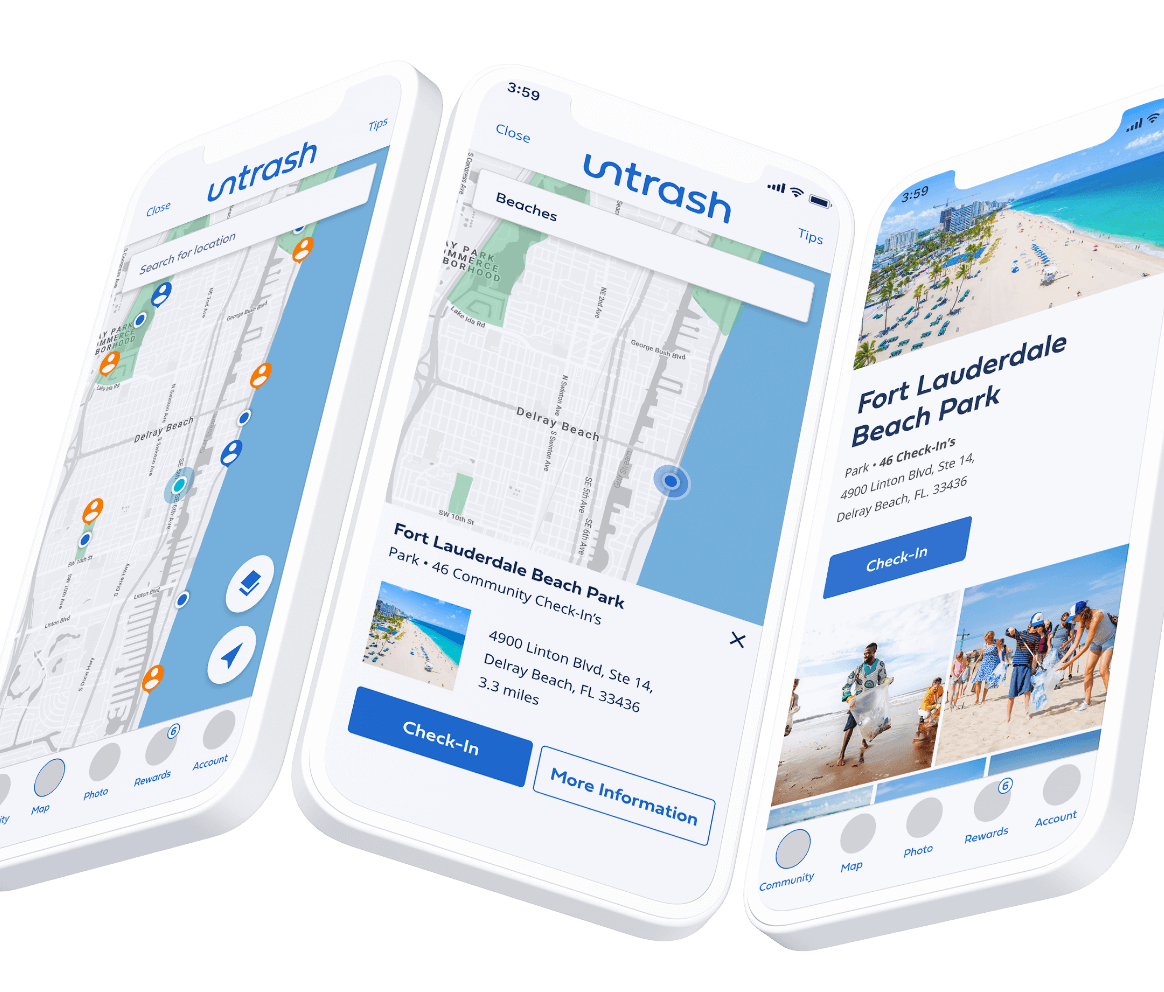 Untrash App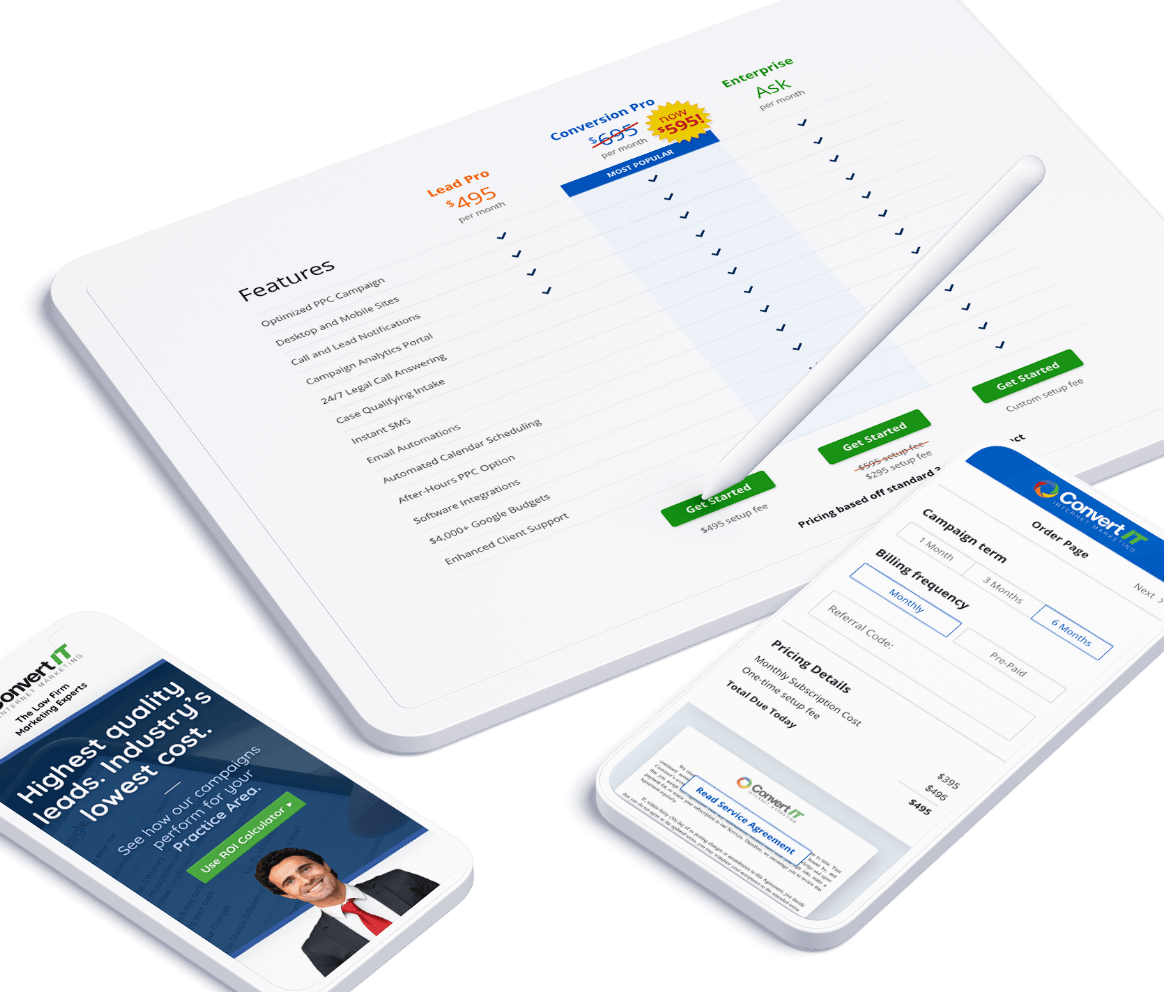 Convert IT Marketing
Our team is anchored in our drive to build designs that are beautiful, frontends that are dependable, and backends that are manageable for years to come.